BrainCreators today announces that Glenn Brouwer has been appointed Chief Revenue Officer. In this newly created role, Glenn Brouwer becomes responsible for the go-to-market strategy and initiating new strategies to continue the strong growth of BrainCreators.
Brouwer brings more than 22 years of experience in the IT sector in the field of direct sales and leadership in building and scaling new international organizations that deliver customer value through software solutions across multiple vertical markets. His last position was that of IBM Director Europe for Watson Financial Services Solutions, where he played an important part in the development and growth of IBM's Watson RegTech AI portfolio.
Jasper Wognum, CEO and Co-Founder of BrainCreators, says about the appointment: "Glenn is a highly skilled leader with a great deal of international experience in successfully launching new platforms. In addition, he has in-depth knowledge of cognitive strategies and AI-driven transformations, making him the right person to lead BrainCreators and our BrainMatter platform to further growth. I am confident that he is a fantastic addition to BrainCreators".
.Glenn Brouwer about his appointment: "In recent years, BrainCreators has made enormous progress in successfully taking artificial intelligence customer cases into production. In addition, they have developed a unique platform with BrainMatter, which allows organizations to accelerate their digital intelligence development with applied innovation and combine domain expertise so that users can make timely, risk-conscious decisions.
As a multinational, Big Blue has taught me different skills that will come in handy during this entrepreneurial journey. I'm looking forward to contributing with great passion, pleasure and entrepreneurship to the further growth of BrainCreators. These are things that I have a lot of experience with and that give me energy. I can't wait to get started".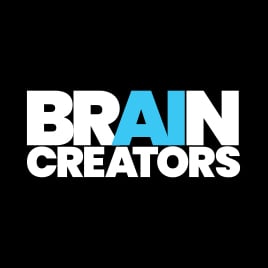 BrainCreators
There is a digital clone behind every human expert BrainCreators is a product company that delivers outstanding SaaS solutions for visual inspection in the form of Digital Inspectors, performing as super-powered employees, enabling businesses to scale more effectively and cost-efficiently. BrainCreators augments human experts with intelligent technology.