It's been just over a week since we returned from the world's biggest tech conference, CES 2020, where we were selected to join the Dutch delegation for the second time. Alongside 49 other fast-growing startups and scaleups we joined the Holland pavilion organised by TechLeap's Special Envoy HRH Prince Constantijn van Oranje.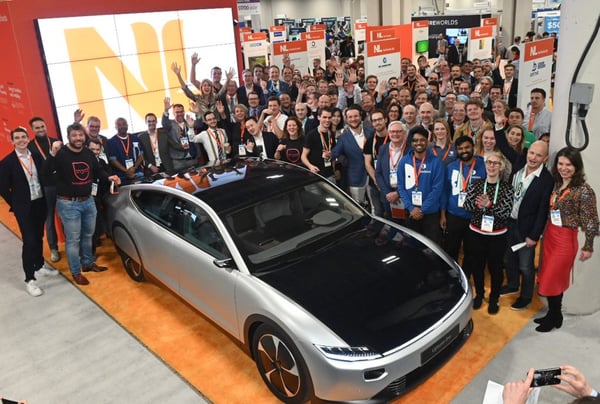 We left for CES with big goals and expectations, all of which were exceeded! Below are a few of the biggest highlights and insights.
Artificial intelligence maturity
AI as a topic is maturing to a level where it is accepted as a form of intelligent automation that's present in most modern products and solutions. In comparison to 2019 we saw less 'hype' and a higher acceptance of digital intelligence in general. We found ourselves explaining the basic concepts of AI much less often compared to last year. A key insight for us was that people understood what BrainMatter has to offer as 'the WordPress for digital intelligence' and how it can make machine learning accessible to everyone.
BrainPower launch
We set out to raise awareness of our partnership with IBM and resulting BrainPower collaboration. We were overwhelmed by the response and media coverage, with articles featured in Emerce, Link Magazine, Dutch IT Channel and Computable to name a few.
New collaborations
We set out to meet potential clients, partners and investors and were impressed by the number of executives of global companies coming to our booth to explore collaboration opportunities.
Hundreds of attendees stopped by our booth at the Holland Pavilion to chat with the team and learn more about BrainMatter, as well as talking about all things AI. Now, countless valuable meetings, talks and business cards later we're back in the office with a lot of inspiration and leads to follow up on!
Take a look at our events page to see what's on our agenda for the rest of 2020!