Dit artikel werd op 11 maart gepubliceerd door Emerce.
Tijdens de voorbije editie van CES presenteerden diverse Nederlandse bedrijven zich aan de wereldpers om te laten zien waar een klein land groot in kan zijn.

Eén van die bedrijven is BrainCreators. Emerce sprak met Jasper Wognum, founder en CEO. Wognum: "We maken een platform waarmee we machine learning en AI toegankelijk maken voor iedereen. We proberen dat zo low code mogelijk te maken, de focus ligt op de oplossing."

Een gesprek over machine learning en het simpel maken van artificial intelligence. Bekijk hier de video (3.52 minuten):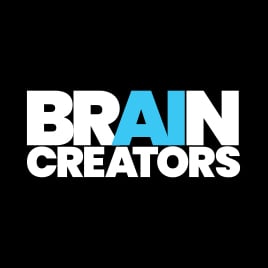 BrainCreators
There is a digital clone behind every human expert BrainCreators is a product company that delivers outstanding SaaS solutions for visual inspection in the form of Digital Inspectors, performing as super-powered employees, enabling businesses to scale more effectively and cost-efficiently. BrainCreators augments human experts with intelligent technology.