In this episode of the Automagic podcast Jasper Wognum, co-founder and CEO of BrainCreators, talks to Lars Crama, an independent advisor, investor, changemaker and a hands-on strategist. Lars is involved in several innovative ecosystems where established companies, entrepreneurs, knowledge institutions and start-ups and scale-ups come together.
During the podcast Lars explains what entrepreneurs should look for when they search for investors and want to grow fast. In addition, Lars and Jasper talk about the different start- and scale-up ecosystems in the Netherlands. During the conversation, Lars explains that only a few Dutch start-ups grow into scale-ups. To change this he believes it is important that the various ecosystems in the Netherlands work more together to make an impact on a global scale.
Lars also talks about the Upstream Festival that he organizes in Rotterdam. During this festival start-ups, scale-ups, investors, corporates, policy makers and students come together to make a positive impact on the world.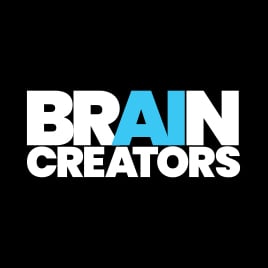 BrainCreators
There is a digital clone behind every human expert BrainCreators is a product company that delivers outstanding SaaS solutions for visual inspection in the form of Digital Inspectors, performing as super-powered employees, enabling businesses to scale more effectively and cost-efficiently. BrainCreators augments human experts with intelligent technology.