In this podcast Jasper Wognum talks to Michael Koenka about how communication and pitching skills help with funding, networking, brand awareness and getting feedback in order to build a successful business.

Michael Koenka is an experienced entrepreneur, startup mentor and pitch consultant. Michael has helped countless startups with their business plans, pitch en scale. In addition, he has made important contributions to the accelerator- and entrepreneur programs of Rockstart, the University of Amsterdam and Hyperion Lab.

Koenka explains, among other things, what a good pitch looks like, how you can distinguish yourself and how you can market a successful AI-product. In addition, shares his experiences at Rockstart and Hyperion Lab. Interesting episode!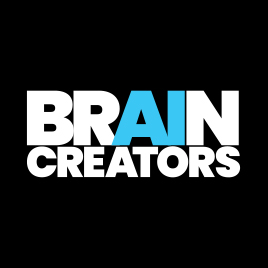 BrainCreators
There is a digital clone behind every human expert BrainCreators is a product company that delivers outstanding SaaS solutions for visual inspection in the form of Digital Inspectors, performing as super-powered employees, enabling businesses to scale more effectively and cost-efficiently. BrainCreators augments human experts with intelligent technology.