Blockchain developments like mobile-first, the metaverse, and artificial intelligence are disrupting the digital world. To gain a competitive edge in today's fast-paced digital world, organizations must fully embrace and effectively utilize the latest trends. Mobile optimization is crucial for success, as mobile devices continue to serve as a gateway to innovative experiences and user engagement. In this podcast, Jasper Wognum discusses these critical topics with the esteemed Mr. Mobile, also known as Mark Wächter.

Mark Wächter, a mobile strategy consultant, shares his knowledge and experience while discussing the differences between mobile-first markets in Europe, Asia, and America. He also talks about QR codes and their role in the mobile landscape. And finally, he explores the metaverse and whether it's a hype or not.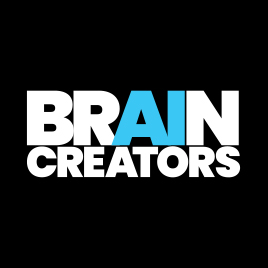 BrainCreators
There is a digital clone behind every human expert BrainCreators is a product company that delivers outstanding SaaS solutions for visual inspection in the form of Digital Inspectors, performing as super-powered employees, enabling businesses to scale more effectively and cost-efficiently. BrainCreators augments human experts with intelligent technology.