Collaboration and building an ecosystem are important for success in the world of AI. By sharing knowledge, resources and expertise, organizations can foster the development of advanced AI solutions. In this episode of our podcast, Jasper Wognum talks to Remy Gieling.

Remy Gieling wears many hats: he's a masterful host, a seasoned speaker, an accomplished author and an insightful interviewer. He's also the driving force behind AI.nl, a platform designed to stimulate collaboration between companies and experts, who are pushing the boundaries of AI innovation. The platform offers daily articles, podcasts, videos, and webinars, but also events and trips for its members.

Remy Gieling shares the captivating journey of how he started AI.nl, recounting his adventures in Silicon Valley, his vision on OpenAI and his encounters with startups in the AI space. Furthermore, he gives us a glimpse into his thoughts on the future and shedding his light on how AI models will evolve in our ever-changing technological landscape.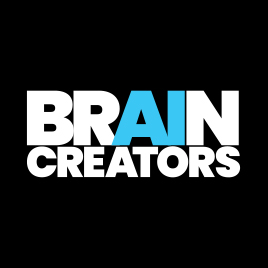 BrainCreators
There is a digital clone behind every human expert BrainCreators is a product company that delivers outstanding SaaS solutions for visual inspection in the form of Digital Inspectors, performing as super-powered employees, enabling businesses to scale more effectively and cost-efficiently. BrainCreators augments human experts with intelligent technology.