Building a good, scalable SaaS solution can be very overwhelming and complex. On top of that you also have to take care of marketing and sales. In this podcast Jasper Wognum talks to JC Heyneke.

JC Heyneke is CEO at Slimmer AI, a Dutch-based AI B2B venture studio that supports entrepreneurs to create disruptive B2B SaaS AI companies. Heyneke has extensive experience in setting up AI startups and developing innovative AI products. He has also built a huge ecosystem of specialists and investors who can help AI startups in scaling their products and organization.

During the podcast JC Heyneke explains, among other things, why they started Slimmer AI, how Slimmer AI is looking for founders and how to build a successful SaaS product as an entrepreneur. In addition, Heyneke also describes how they set up and sold Sentinels, an intelligent transaction monitoring solution.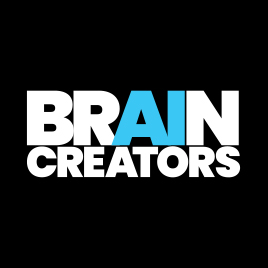 BrainCreators
There is a digital clone behind every human expert BrainCreators is a product company that delivers outstanding SaaS solutions for visual inspection in the form of Digital Inspectors, performing as super-powered employees, enabling businesses to scale more effectively and cost-efficiently. BrainCreators augments human experts with intelligent technology.