Entrepreneurs with big ambitions often wonder how to raise capital best. After all, a lot of money is needed when starting a business, and finding investors is an undertaking itself. In this podcast Jasper Wognum speaks with Jelle-Jan Bruinsma.

Jelle-Jan is a veteran of private equity, mergers and acquisitions, and venture capital. He has helped many scaleups grow and realized successful exits. Jelle-Jan is now a Partner at Endeit Capital, a leading investor in scale-ups that is active in seven countries.

In the podcast, Jelle-Jan Bruinsma explains, among other things, how entrepreneurs can find investors, in which sectors he sees growth potential, how he collaborates with founders of companies and when an exit is successful.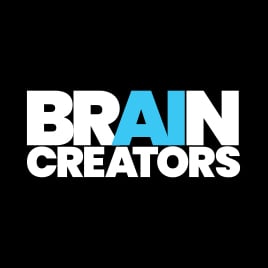 BrainCreators
There is a digital clone behind every human expert BrainCreators is a product company that delivers outstanding SaaS solutions for visual inspection in the form of Digital Inspectors, performing as super-powered employees, enabling businesses to scale more effectively and cost-efficiently. BrainCreators augments human experts with intelligent technology.