Many people want to be their own boss. After all, nothing beats the flexibility of creating your own schedule and not being accountable to anyone. Many people therefore start a startup. But how do you start a startup? And what are the challenges? Jasper Wognum talks with Rune Theill, co-founder and CEO of Rockstart.

Rockstart is europe's largest early stage investor and accelerator that provides access to capital, community and expertise by connecting founders with investors, mentors, partners and corporates.

Before founding Rockstart, Rune launched a number of startups. One failed pre-market and another was later sold to a competitor. In this podcast, Rune explains why Rockstart was founded, how the organization supports startups and how the startup ecosystem has evolved in recent years. He also explains what a startup accelerator program looks like, what challenges most startups face and how they can find investors.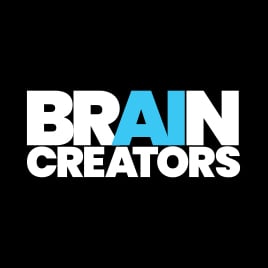 BrainCreators
There is a digital clone behind every human expert BrainCreators is a product company that delivers outstanding SaaS solutions for visual inspection in the form of Digital Inspectors, performing as super-powered employees, enabling businesses to scale more effectively and cost-efficiently. BrainCreators augments human experts with intelligent technology.