We are increasingly seeing Artificial Intelligence and Machine Learning being applied to address the world's most pressing challenges, such as world hunger, the climate problem and health research. In this episode, Jasper Wognum speaks with Buster Franken, founder and CEO of FruitPunch AI.

FruitPunch AI is building a global community of experts who want to solve societal problems with data and artificial intelligence. By pooling and mobilizing all this knowledge, FruitPunch AI is able to solve societal challenges.

In this podcast, Buster explains what FruitPunch AI does, why he started it and how he finds specialists who want to participate in the societal challenges they organize. He also talks about a project combining human tissue with AI for health research.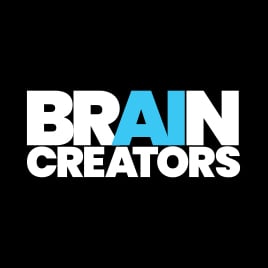 BrainCreators
There is a digital clone behind every human expert BrainCreators is a product company that delivers outstanding SaaS solutions for visual inspection in the form of Digital Inspectors, performing as super-powered employees, enabling businesses to scale more effectively and cost-efficiently. BrainCreators augments human experts with intelligent technology.