We're excited to be nominated for Computable Awards category services this year!
Here's a glimpse into the category we've made it to the final of and why:
BrainCreators partners with Bosch Energy & Building Solutions Netherlands to offer ARA, the intelligent digital inspector for security control rooms.
ARA enables faster and more efficient video surveillance camera monitoring through AI-based automation. By default, ARA complies with existing privacy guidelines and regulations (GDPR), anonymizing each individual before performing visual analytics. Bosch is the first partner to integrate the ARA digital inspector into its range of surveillance products. ARA is nominated for the Computable Awards 2021 in the Services category.
ARA automatically analyzes footage from Bosch video surveillance camera systems after it irreversibly anonymizes people according to GDPR regulations. ARA detects people's faces, postures, and accessories to ensure that nothing remains visible that can be traced back to an individual. Security officers, asset managers, and others can now use the anonymized footage to perform a range of visual analytics. ARA itself will offer a growing range of automated video surveillance solutions for crowd monitoring and asset inspection.
To develop ARA, a near real-time observation was crucial. To realize this, a collaboration has been set up with Advantech. By combining Advantech's edge technology with BrainMatter, an end-to-end solution has been developed that enables near real-time visual inspection and observation. This allows the automated tasks in BrainMatter to be performed on-the-edge on video surveillance cameras.
The first ARA instances in partnership with Bosch will be installed at Schiphol Amsterdam Airport. ARA on airport video surveillance cameras allows Schiphol to perform automated digital inspections in many ways. Think of creating and updating digital twins or improving the customer experience of travelers through faster issue response. Also, maintenance workers have to carry out fewer inspection rounds when ARA takes over this part of their work. ARA will be constantly expanded to cover more use cases that have become unlocked through automated anonymization.
You can vote until Sunday 10 October 2021 here
The Dutch article can be read here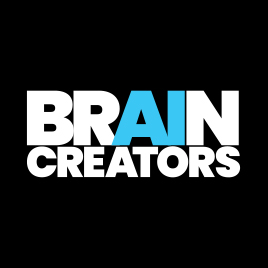 BrainCreators
There is a digital clone behind every human expert BrainCreators is a product company that delivers outstanding SaaS solutions for visual inspection in the form of Digital Inspectors, performing as super-powered employees, enabling businesses to scale more effectively and cost-efficiently. BrainCreators augments human experts with intelligent technology.