HANNOVER MESSE Digital Edition is the leading knowledge and networking platform for the manufacturing, energy and logistics industries. From AI and robotics to automation technology, logistics IT and industrial software to batteries and fuel cells: Under the guiding theme "Industrial Transformation", industry thought leaders present their technologies and ideas for the factories, energy systems and supply chains of the future.
BrainCreators delivers intelligent digital inspectors that automate visual inspection tasks.
Digital inspectors are like super-powered employees who are trained on our BrainMatter platform.

The BrainMatter platform is a NextGen application of Artificial & Machine Learning Technologies that delivers Digital Inspectors that Automate Repetitive Tasks so you can scale your business more Effectively & Cost Efficiently. Our partners in infrastructure, construction, and manufacturing transfer their expert knowledge and skill to the BrainMatter platform to develop scalable
AI-as-a-Service solutions.
You can find BrainCreators at: http://www.hannovermesse.de/exhibitor/braincreators/N1463766
Looking forward to meeting you!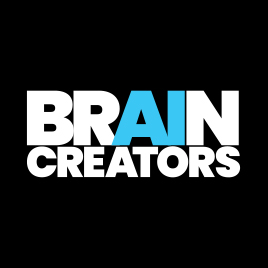 BrainCreators
There is a digital clone behind every human expert BrainCreators is a product company that delivers outstanding SaaS solutions for visual inspection in the form of Digital Inspectors, performing as super-powered employees, enabling businesses to scale more effectively and cost-efficiently. BrainCreators augments human experts with intelligent technology.