Researchers of the Dutch company BrainCreators and the University of Amsterdam have developed a new machine learning method for understanding human actions in video data. Its main contribution is in the efficiënt use of expensive AI training data.
The new technique is called Video Cross-Stream Prototypical Contrasting (ViCC) and is ideally suited for automatically recognizing human action in video, efficiently searching through large amounts of data and intercepting anomalous data. This can be done with limited support from people or even without any intervention at all.
In a paper titled Self-supervised Video Representation Learning with Cross-Stream Prototypical Contrasting, the scientists describe how artificial intelligence can extract more information from the videos combining color information and the flow of movement.
The field of Self-Supervised AI attempts to solve the biggest bottleneck in current machine learning applications: the dependency on expensive, human annotated data. While many methods exist, the prime contribution of ViCC is a novel way to learn from data by comparing images with each other, instead of with their human given labels. Combined with a smart way to group raw data samples together, this leads to new state-of-the-art performance. While the improvement in speed is modest, the action recognition results are much better.
According to the researchers, ViCC can be applied in existing visual recognition models, such as BrainCreators' digital inspectors - Ara and Inspech. Read the full dutch article here
Authors: Martine Toering, Ioannis Gatopoulos, Maarten Stol en Vincent Tao Hu
Are you interested to have more in-depth information about this subject and our solution?
Download our free ebook!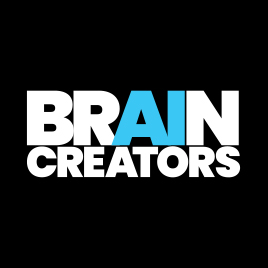 BrainCreators
There is a digital clone behind every human expert BrainCreators is a product company that delivers outstanding SaaS solutions for visual inspection in the form of Digital Inspectors, performing as super-powered employees, enabling businesses to scale more effectively and cost-efficiently. BrainCreators augments human experts with intelligent technology.