In this episode Jasper Wognum talks with Eddy Willems, a well-known speaker about cybersecurity and Security Evangelist at G DATA CyberDefense. He gives lectures and presentations worldwide to a very broad audience, from children to experts. He is also the author of several books on cybercrime and is regularly interviewed by leading media outlets to give his opinion on security issues.
During the talk, Eddy will discuss the current threat landscape and explain how security companies and cybercriminals are using Artificial Intelligence (AI). In addition, he also explains how the security industry will use AI in the future. Is it the holy grail to prevent cybercrime or not?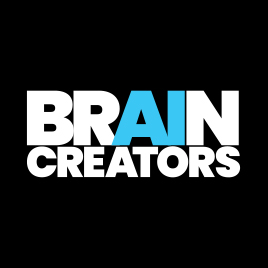 BrainCreators
There is a digital clone behind every human expert BrainCreators is a product company that delivers outstanding SaaS solutions for visual inspection in the form of Digital Inspectors, performing as super-powered employees, enabling businesses to scale more effectively and cost-efficiently. BrainCreators augments human experts with intelligent technology.