What happens when you use AI software to summarize the entire oeuvre of a master painter in one canvas? In this episode Jasper Wognum talks to artist Jeroen van der Most, who manages to create art with the help of AI models.
During the podcast Jeroen talks about his work and his search for a new balance between technology and creativity. Discover what technology he applies and which role AI plays in the art world.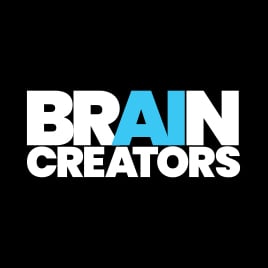 BrainCreators
There is a digital clone behind every human expert BrainCreators is a product company that delivers outstanding SaaS solutions for visual inspection in the form of Digital Inspectors, performing as super-powered employees, enabling businesses to scale more effectively and cost-efficiently. BrainCreators augments human experts with intelligent technology.