People miss approximately 95 percent of all activity after 20 minutes monitoring a screen.

Ensure safety in your harbor

All harbors, large and small, attract criminal activity. Unfortunately, harbor security and law enforcement are often understaffed - lacking the people, technology, and equipment to combat threats. Crime may include terrorism, drug trafficking, human trafficking, pollution, and corruption. On top of that, harbors in popular tourist destinations often have to contend with additional challenges, such as dangerous situations unintentionally caused by tourists.

SEAGULL helps combat these problems efficiently and effectively.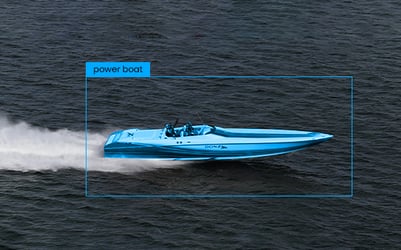 Automated surveillance features

SEAGULL significantly increases the safety of harbors by 24/7 monitoring of critical areas and sending real-time alerts about situations that require immediate attention, including:
Recognition, tracking, and counting of vessels
Collecting Identification and registration information
Detecting the direction and path
Measuring speed and alerting about violations in real-time
Raising alarms on illegal entry, even at night
Noticing violations of local regulations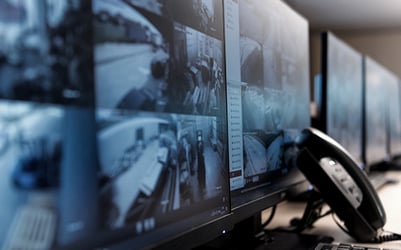 Dashboard features

SEAGULL optimizes information to meet users needs. Settings can be customized and incorporated into automated registration, analytics and reporting.
Rule engine: users may define suspicious events, define what will be flagged and customize real-time alerts
Database: All vessel images are automatically stored for 48 hours, and specific images may be flagged for longer retention.
Notes: add additional information to specific vessels in the log
Reporting: create enriched logs or high-level summaries of information most useful to you
Trends: visualize events and create heat maps of high-traffic areas
SOFTWARE ONLY

SEAGULL as a Service can easily be integrated into existing security systems, because it exchanges data with any existing video management system (VMS). The software comes with a proprietary, browser-based dashboard that provides directly applicable insights and pinpoints suspicious behavior.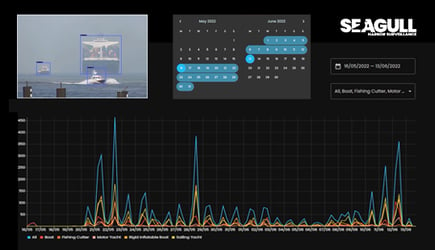 SOFTWARE + HARDWARE

SEAGULL All-in-One offers a complete solution for port surveillance by integrating data from multiple platforms, including system integrators and VMS providers. Suspicious activity triggers an alarm that is sent to the connected control room in real-time, allowing for quick response by law enforcement.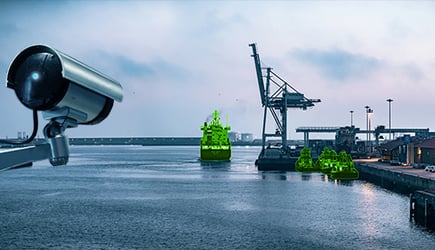 This is why your harbor needs SEAGULL

Studies repeatedly show how ineffective it is for port security to rely on individuals monitoring live images from a control room. Research has shown that people miss approximately 95 percent of all activity after 20 minutes monitoring a screen.


Another digital inspector by BRAINCREATORS

Moermanskkade 600 | 1013 BC AMSTERDAM | The Netherlands | +31 (0) 20 369 7260
© 2022 SEAGULL - All Rights Reserved | Careers