SCHIPHOL
AMSTERDAM
AIRPORT
USE CASE
<< Back to use cases

As one of the world's leading digital airports, Schiphol is looking to increase its level of customer satisfaction through process optimization. Schiphol presented us with the following goals:
Showcase current technological possibilities
Developments and challenges
Discover new use cases related to Point Clouds
Identify leaders/visionary companies to work with in the future
|

Challenge Statement

"How can we use technology to combine Point Clouds, photos, BIM and/or GIS models to deliver new or improved products and services to people working at Schiphol airport?"
|

Our approach

We set out to show how our Digital Inspector's platform could empower Schiphol and its main contractors with on-time performance during the life cycle of the airport's physical assets whilst reducing operational costs. We targeted the following value statements:
Augmenting and automating labor-intensive stages of the asset monitoring process
Ensuring accuracy and consistency across all assets as well as an intelligent digital twin
Establishing cross-domain collaboration whereby multiple groups could use the same platform, particularly with main contractors
Ensuring ease of exchange of the data with Schiphol, with the goal of improving on-time performance
|

The creation of: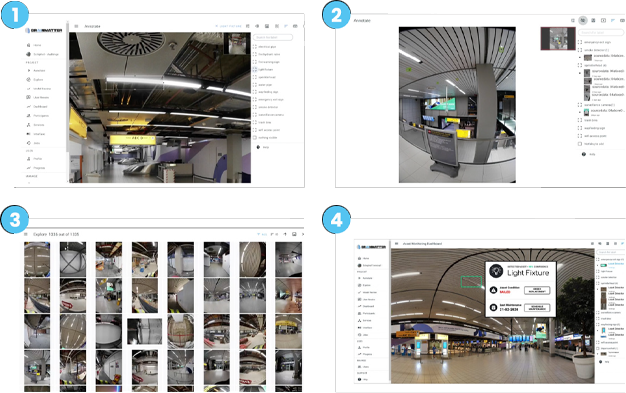 1. Initial examples creation
2. Performance review & fine tuning trained inspector

3. Explore

4. Schiphol asset monitoring dashboard
|

Digital Inspectors for asset monitoring

Intelligent automation - the combination of artificial intelligence and automation - changes the way asset monitoring is undertaken. Intelligent automation systems like Digital Inspectors enable the detection, localization and recognition of relevant business assets and monitoring of their status. Anomalies and updates in status are typically connected with existing dashboards or ticketing systems for asset managers. Automated asset monitoring is driven by recent progress in artificial intelligence, and particularly deep learning, which has resulted in a variety of sophisticated and effective models being developed and published in the research community.

Notwithstanding this continuous progress, two major hurdles limit the widespread adoption of AI models in businesses: the lack of vast amounts of relevant, reliable, auditable and annotated datasets; and the lack of skilled engineers able to develop and maintain AI models.

Our BRAINCREATORS AI Platform addresses both of these issues.

BRAINCREATORS's proprietary AI-powered data inspection and knowledge transfer functionality enable the creation of high quality example sets for Digital Inspectors to acquire knowledge and skills rapidly. All user-curated examples and automatically recognized items are fully auditable, strengthening the proprietary knowledge advantage a business accumulates over time by investing in skills and experience.

A Digital Inspector's user interface and workflows are designed to ensure that any employee with relevant domain knowledge is able to contribute by creating examples and evaluating it's performance. All AI capabilities in Digital Inspectors are background processes, eliminating the need for machine learning engineers or data scientists. However, to enable the creation of custom use-cases, the backend of a Digital Inspector is accessible through BRAINCREATORS for engineers through APIs to guarantee flexibility.

In just seven days, we developed a Digital Inspector capable of continuously monitoring maintainable assets in Schiphol Terminal 1. Ten members of our team used BRAINCREATORS AI Platform to create an example set of nearly 2000 high-resolution panoramic images with approximately 25,000 relevant identified assets, working only a few hours each day. The core of these amazing results comes from the effectiveness of our AI Platform.
|

Results

Digital Inspectors learn to recognize and assess eight asset classes out of 25,000 relevant identified assets in just 7days. The assets included light fixtures, sprinklers, wifi access points, trash bins, wayfinding signs, emergency exit signs, smoke detectors, security cameras.



The Digital Inspector scored the highest number of points with the judges for showcasing immediate value to Schiphol and it's main contractors, alongside high feasibility and applicability, a scalable and intuitive user interface, and a strong commercial approach. Intelligent automation was demonstrated for eight assets and is soon to be expanded across all assets at Schiphol.

This level of automation means Asset Managers and Quality Inspectors no longer have to carry out manual inspections and will instead be notified via tickets when assets such as lighting, smoke detectors and surveillance cameras require maintenance. This allows Schiphol and its main contractors to intelligently automate asset monitoring, improve first-time fix rates, increase information exchange, reduce costs and improve risk identification.


"As field technicians become more efficient, they can manage more assets with
high quality, spend less time on inspections, and reduce operating costs"


|

Outcomes include
Immediate identification of assets
Signaling of broken, loose or missing assets
Direct notification and action initiation
Integration with existing asset management systems (IBM Maximo)
Reduced risk of hazards to the public
Higher customer satisfaction as a result of the quick resolution of issues
Significant cost-cutting through faster processes with fewer staff on the floor
More stable planning through proactive handling of issues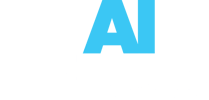 Moermanskkade 600 | 1013 BC AMSTERDAM | The Netherlands | +31 (0) 20 369 7260
© BRAINCREATORS 2022