Schiphol
Airport
Intelligent automation for asset monitoring
The PointCloud innovation challenge
As one of the world's leading digital airports, Schiphol is looking to increase its level of customer satisfaction through process automation.
"How can we use technology to combine PointClouds, photos, BIM, and/or GIS models to deliver new or improved products and services to people working at Schiphol airport?"
Our Approach
We set out to show how our BrainMatter platform could empower Schiphol and its main contractors with on-time performance during the life cycle of the airport's physical assets whilst reducing operational costs.
Goals
Augment and automate labor-intensive stages of the asset inspection process
Ensure accuracy and consistency across all assets, aligned with digital twins
Establish cross-domain collaboration using a single platform, together with Schiphol's main contractors
Ensure accurate data exchange to improve on-time performance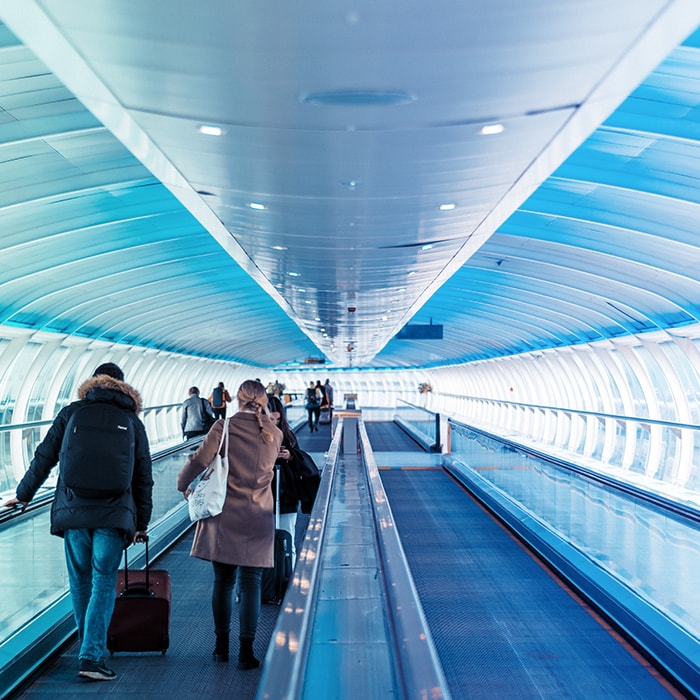 Relevant assets
BrainMatter views nearly 2,000 high-resolution panoramic images with approximately 25,000 relevant identified assets, allowing users to create example sets to learn from in a matter of hours.
Asset recognition
BrainMatter learns to recognize many asset classes and accurately assess their current state. It learned to recognize and assess 8 asset classes out of the 80k+ assets in just 7 days
Initiate immediate action
Brainmatter adopts business rules used to initiate follow-up actions when issues are detected. In this case, actions can be pushed to Schiphol's IBM Maximo implementation.
download
Download the case study and find out how BrainMatter's Intelligent Automation enables asset managers and quality inspectors to longer having to carry out manual inspections and instead will be notified via tickets when assets such as lighting, smoke detectors and surveillance cameras require maintenance.
This allows Schiphol and its main contractors to intelligently automate asset monitoring, improve first-time fix rates, increase information exchange, reduce costs and improve risk identification.