We partner with world-class companies to deliver the best performance for our BrainMatter platform in any environment.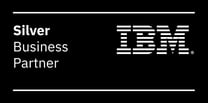 BrainCreators is a strategic partner for IBM to power intelligent automation at an enterprise scale. With BrainMatter running on IBM Power 9 GPU servers, enterprises have an in-house capacity for continuous automation of repetitive tasks combined with optimum security for their proprietary knowledge and skills. BrainMatter on Power9 is the top of the line combination of intelligent automation capabilities with optimal processing power and scalability.

Advantech edge processing units, visualization sensors and cameras provide the power to run instances of BrainMatter on many edges simultaneously in stand-alone mode or connected to a central GPU server. Advantech offers BrainMatter pre-installed on a wide range of edge devices suitable for many applications.

When dealing with huge amounts of high resolution video the performance of storage systems can become a bottleneck. Pure Storage' data solutions enable enterprises to deliver real-time, secure data to power mission-critical production, DevOps, and modern analytics in multi-cloud environments. For large scale projects with high volumes of data, pure storage products support the heavy lifting.

NVIDIA's invention of the GPU in 1999 sparked the growth of the PC gaming market, redefined modern computer graphics, and revolutionized parallel computing. More recently, GPU deep learning reignited deep learning and AI with the GPU acting as the brain of computers and robots that can perceive and understand the world. Today Nvidia sells its own line of GPU powered systems for deep learning applications. BrainMatter on Nvidia unleashes the power of Nvidia hardware for intelligent automation of physical asset inspection.