Create higher quality products faster, while reducing the risk of failure or injury
Manufacturing operations aim to deliver the highest quality during the production or assembly process. Over half of quality checks involve visual confirmation to ensure parts are located correctly, have the right shape or colour and are defect free.
BrainMatter automates the quality inspection process, bringing real business value to enterprises.
Improving prediction accuracy, consistency and real-time results across a range of products
Eliminating quality problems at the edge
Decreasing the number of checks performed by experts
Increasing worker safety and their ability to comply with ever changing health and remote working regulations
Running production 24/7 without interruption
Ease of use with a 100% browser based user interface, shortening time to value
Increasing customer satisfaction
Machine operator(s) curates examples
BrainMatter views assembly parts, products or assets
Machine operator(s) reviews new data
BrainMatter learns to interpret quality checks, like ensuring parts are in the correct locations, have the right shape, colour or texture and are defect free.
BrainMatter interprets anomalies
Retrain BrainMatter on changes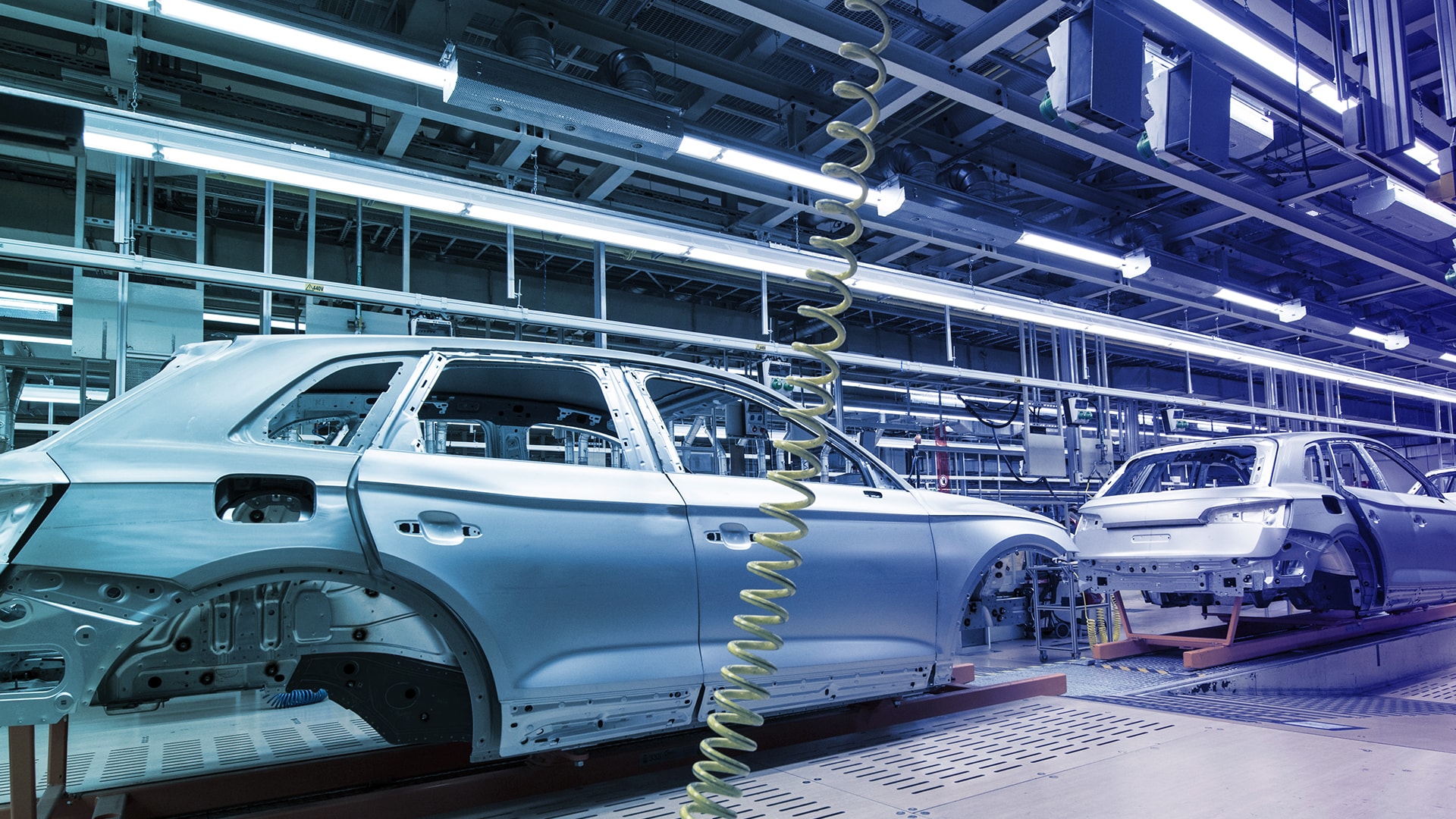 Machine operator(s) define rules
BrainMatter initiates actions
Evaluate actions and extend
Acquire data and distribute captured data for annotations
Video/ image analysis by domain expert leveraging model assistant labeling
Leverage AI trained models for instant reality check against norm or plan. And augment work orders in Maximo with better insights and immediate action
Implement your AI powered app in the field
Expand and scale your digital intelligence throughout organisation and ecosystem
Continuous improvement and feedback loop
BrainMatter intelligent automation for visual quality inspection metal casting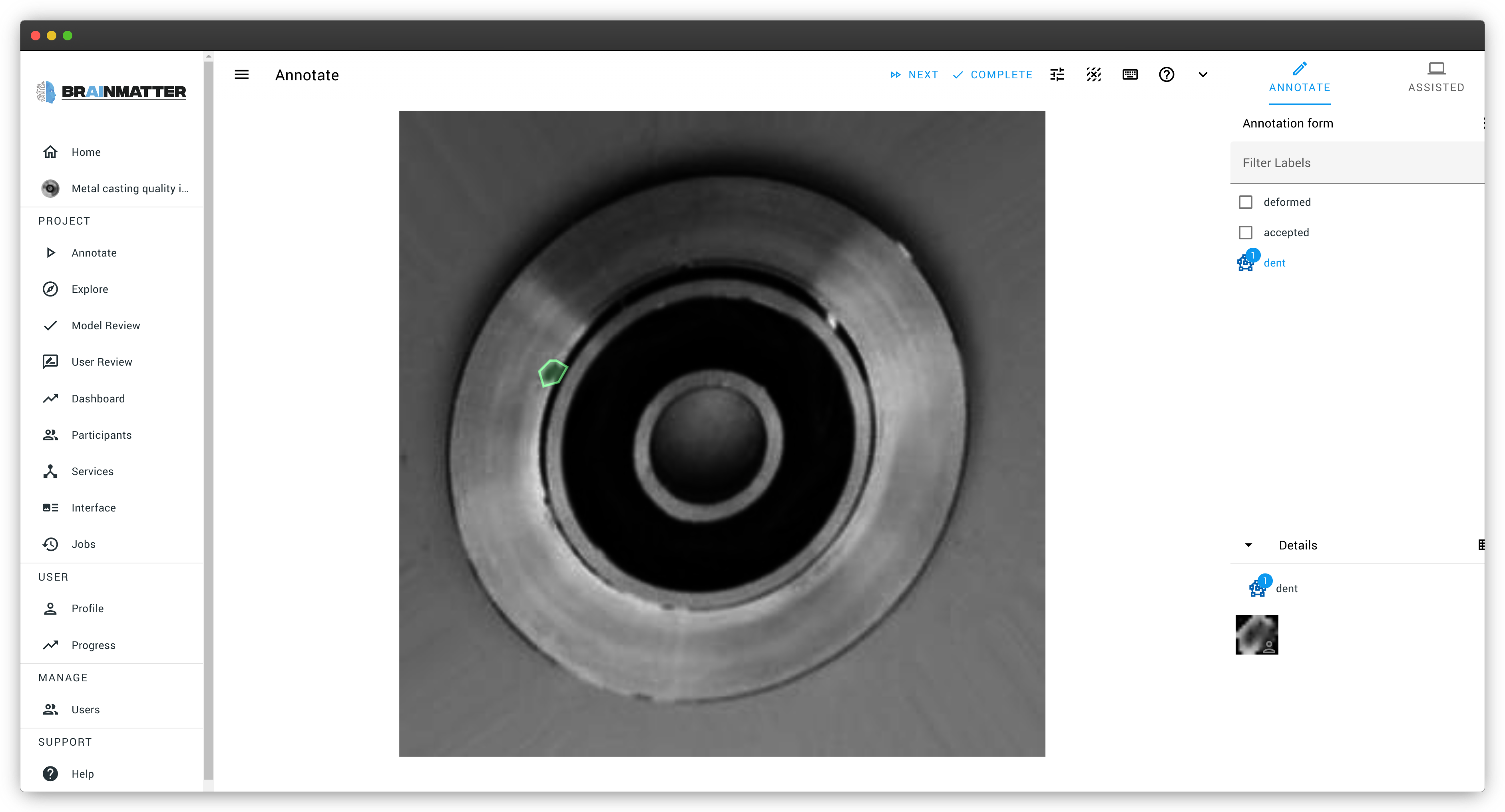 Rapid recognition and annotation speed up
Reduced cost of material waste and expensive rework
Reduction in operating costs and unplanned downtime
Want to see this use case in action?
We'll gladly show you BrainMatter in action
The intelligent automation platform for visual asset monitoring and inspection.

Asset-intensive industries require an integrated physical and digital view of assets, equipment, buildings and process. BrainMatter provides a platform for intelligent automation of tasks that follows a perceive - decide - respond pattern.

Request a demo and find out how to improve the quality of life and work by offloading repetitive & time intensive tasks to machines.
You may also be interested in these use cases