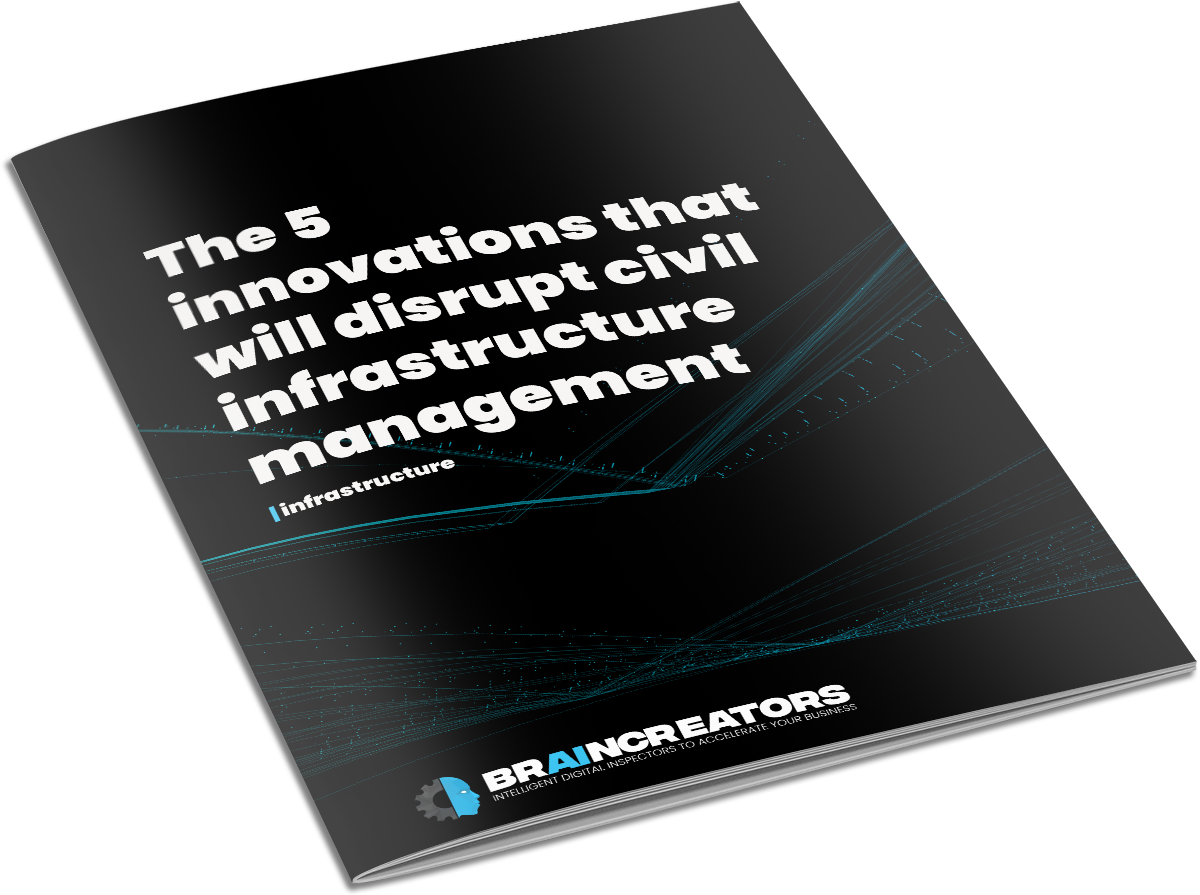 infrastructure eBook
The 5 innovations that will disrupt civil infrastructure management
Building the case for technology investment
Major infrastructure projects run on tight margins and high labour and material costs can make it difficult to justify significant investment in technology. However, there are 5 very promising technical developments that can have a significant impact on bottom-line results in civil infrastructure management.
Read this ebook to learn about:
Robots
3D Printing
Internet of Things (IoT)
Robotic process automation (RPA)
Artificial intelligence (AI)
Technology will never completely replace human input when it comes to infrastructure development and management – it is there to support and complement human expertise.
Fill in the form to receive your free copy!