eBook
How digital technology drives significant changes in road inspection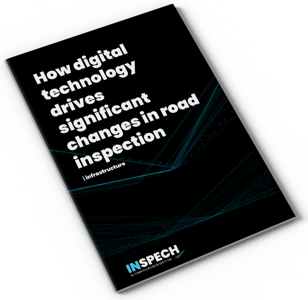 The value of effective road inspection
There are many reasons why road inspection is a vital task, of which cost and safety are perhaps the most important.
Traditional road inspection techniques create a number of challenges. In addition, manual video inspection is a time consuming and monotonous task. Automating the process allows maintenance staff to focus on higher value tasks.
Digital inspection using artificial intelligence and intelligent process automation has the capacity to disrupt road inspection.
Read this ebook to learn how digital technology will lead to significant changes over the coming years, such as:
Automation and repeatable digital techniques for design, construction and maintenance to make assets easier to maintain and build

Use of dynamic lanes and artificial intelligence to run networks of connected, fully autonomous vehicles

Digital communications channels and reliable data to meet customers' evolving mobility demands and enable seamless journeys

Enabling intelligent automation beyond the road network by aggregating data across multiple digital inspectors (streetlights, traffic signs) as part of the smart city agenda.
Fill in the form to receive your free copy.