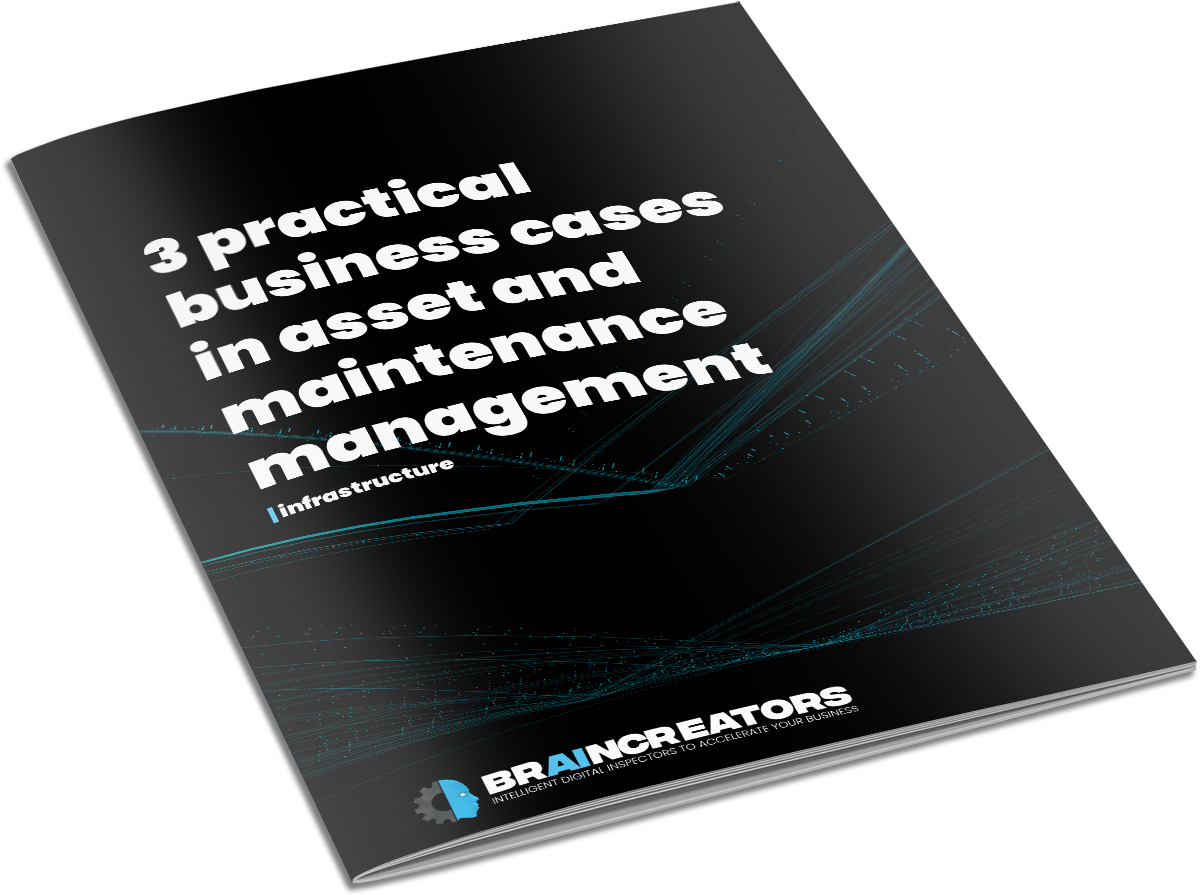 infrastructure eBook
3 practical business cases in asset and maintenance management
Intelligent automation can enhance operations by accelerating workflows at lower costs and in less time.
Reliance on manual processes means many asset managers and service providers struggle to reach optimal performance levels. From an operational perspective, this is problematic since it leads to inefficient allocation of human resources and equipment.
The case studies in this ebook illustrate how artificial intelligence can streamline workflows and improve efficiency.
Read this ebook to learn about 3 examples:
MapXact (a VolkerWessels company)
Unihorn
Schiphol
BrainMatter's ability to identify and learn the characteristics of individual assets has enabled intelligent automation of these assets, allowing managers and inspectors to receive automatic notification of maintenance requirements, minimising downtime.
Fill in the form to receive your free copy!