JOIN OUR
TEAM AS A
DATA
MANAGER
Our digital inspectors perform visual inspection tasks based on the latest and greatest in ML technology. Our pipelines process huge amounts of images and video to automate the tedious work of surface inspection and object tracking. However, we don't want to bother our customers with the technology stack. They use a range of SaaS products with intuitive user interfaces. We focus on inspection solutions for the infrastructure, smart cities and manufacturing markets.

We are looking for an experienced Data Manager to oversee the collection, augmentation, and use of data sets. You will discover efficient ways to organize, store and analyze data with attention to security and confidentiality.

You're able to fully grasp the complexity of data management. The ideal candidate will have a strong understanding of data labeling and machine learning practices. You should also be tech-savvy and possess excellent troubleshooting skills. Your goal is to ensure that information flows timely and securely to and from the organization as well as within.
|

We challenge you to
Create and enforce policies for effective data management
Formulate techniques for quality data collection to ensure adequacy, accuracy, and legitimacy of data
Devise and implement efficient and secure procedures for data handling and analysis with attention to all technical aspects
Establish rules and procedures for data sharing with teams, partners, and clients
Support others in the daily use of data systems and ensure adherence to legal and company standards
Assist with data labeling and machine learning model training when needed
Monitor and analyze information and data systems and evaluate their performance to discover ways of enhancing them (new technologies, upgrades etc.)
Setup and manage a data versioning system to enable a full roll-back scenario, history tracking, and data splitting/merging abilities.
|

We like
Your pro-activeness and social skills
Your team spirit and how you value everyone's opinion
Your ability to have a long-term vision, and a keep-it-simple attitude at the same time
How you understand that machine learning is ultimately all about humans
Your ability to look at technical products from the perspective of an end-user
|

Nice to haves
Experience with data-centric AI
Prior experience with Cloud providers such as AWS, GCP, or Azure
|

We ask for
Proven experience as data manager
Excellent understanding of data administration and management functions (collection, analysis, distribution etc.)
Familiarity with modern database and information system technologies
Knowledge of data labeling and machine learning training processes and tools
An analytical mindset with problem-solving skills
Excellent communication and collaboration skills
BSc/BA in computer science or relevant field
A readiness to work on the modeling-, data-centric- and deployment sides of the product
A sense of humor and a desire to interact with people
|

In return
Get a competitive salary based on your experience
You get 25 paid vacation days
You can combine working from home and in our office
You have the opportunity to keep learning, researching, and improving your skills
You benefit from the perks of a rapidly growing company that's expanding internationally
Expect freedom and autonomy as a team on how to approach problems and direction
Be part of a positive, encouraging, international work environment with an open culture
We have an attractive employee incentive plan available once you've made yourself indispensable
|

Ready to apply?

Upload your CV and cover letter below and we'll be in touch with you shortly.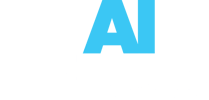 Moermanskkade 600 | 1013 BC AMSTERDAM | The Netherlands | +31 (0) 20 369 7260
© BRAINCREATORS 2022