JOIN OUR
TEAM AS A
SENIOR
ML ENGINEER
Our digital inspectors perform visual inspection tasks based on the latest and greatest in ML technology. Our pipelines process huge amounts of images and video to automate the tedious work of surface inspection and object tracking. However, we don't want to bother our customers with the technology stack. They use a range of SaaS products with intuitive user interfaces. We focus on inspection solutions for the infrastructure, smart cities and manufacturing markets.

As a machine learning engineer, you will work on initiating, improving, and scaling our ML pipelines with customer-specific use cases in mind. You'll work in a team of skilled experts with a sharp focus on growth on a worldwide scale. We value everyone's opinion and expect our new hires to bring something extra to the table, both on a personal level and as a professional. Do you want to apply your ML knowledge in reality? We do nothing else.
|

We challenge you
To deliver continuous improvements to our ML pipelines
To work with massive amounts of data and not be intimidated by it
To discover and rapidly prototype promising new developments
To assess and improve the scalability of our ML pipelines and services
To think from the perspective of our customers
To contribute to the team spirit by conducting code reviews and mentoring interns and junior members
|

We like
Your pro-activeness and social skills
Your team spirit and how you value everyone's opinion
Your ability to have a long-term vision, and a keep-it-simple attitude at the same time
How you understand that machine learning is ultimately all about humans
Your ability to look at technical products from the perspective of an end-user
|

We ask for
3+ years of experience as a machine learning engineer, with experience in computer vision, using NN's and/or OpenCV
Excellent skills in:

Python
PyTorch
REST-API's (Fast API, Flask)
Docker, Kubernetes
KubeFlow

A relevant completed higher education
Scalable, reusable, readable, reliable, and well-documented code
An attitude of taking responsibility and ownership
A passion for turning ML technologies into concrete products
A readiness to work on the modeling-, data-centric- and deployment sides of the product
A sense of humor and a desire to interact with people
|

Nice to haves
Previous experience with workflow software like Kubeflow, Airflow or Dagster
Experience with data-centric AI
Published a blogpost or scientific paper
Familiarity with optimized ML runtimes such as TensorRT, Onnx
Prior experience with Cloud providers such as AWS, GCP, or Azure
|

In return
Get a competitive salary based on your experience
You get 25 paid vacation days
You can combine working from home and in our office
You have the opportunity to keep learning, researching, and improving your skills
You benefit from the perks of a rapidly growing company that's expanding internationally
Expect freedom and autonomy as a team on how to approach problems and direction
Be part of a positive, encouraging, international work environment with an open culture
We have an attractive employee incentive plan available once you've made yourself indispensable
|

Ready to apply?

Upload your CV and cover letter below and we'll be in touch with you shortly.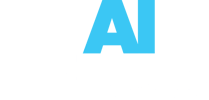 Moermanskkade 600 | 1013 BC AMSTERDAM | The Netherlands | +31 (0) 20 369 7260
© BRAINCREATORS 2022