JOIN
OUR TEAM
AS A QA
ENGINEER
As a QA engineer at BRAINCREATORS you'll be a core player in the development of digital inspectors. Digital inspectors are advanced web applications, which require both thorough yet creative ways to approach testing. You'll be working closely together with our frontend/backend developers, machine learning engineers, and product management team to ensure each new release delivers the new awesome feature we all expect. This role will provide fresh challenges and opportunities to apply (and expand!) your QA and problem-solving skills, with plenty of room for your ideas. All this in the dynamic and high-paced environment of a scaleup company in the heart of Amsterdam.
|

Responsibilities
Create detailed, comprehensive, and well-structured test plans and test cases
Estimate, prioritize, plan and coordinate testing activities
Design, develop and execute automation scripts using open source tools
Identify, record, document thoroughly, and track bugs
Perform thorough regression testing when bugs are resolved
Monitor debugging process results
Track quality assurance metrics, like defect densities and open defect counts
Stay up-to-date with new testing tools and test strategies
Recommend improvements to enhance the performance and UX of our Digital Inspectors
Research and compare similar competitor products
Contribute to writing both technical (for python APIs) and product (for the customer) documentation
|

Nice to have
You have knowledge of AI (particularly in the field of image recognition)
You have Python / JS / Typescript knowledge
You have Postgres knowledge
|

Your attitude
You are a problem solver at heart
You love to work in a team, share your knowledge and learn from others
You get energy from finding a way to break a web app and suggest ways to fix it
You strive to deliver fast results yet are able to achieve excellence
You love contributing to and building great software products
Strong user focus and passion for doing the right thing for the users
|

Experience and skills
Proven work experience in software development
Proven work experience in software quality assurance (minimum 2 years)
Strong knowledge of software QA methodologies, tools, and processes
Experience in writing clear, concise, and comprehensive test plans and test cases
Hands-on experience with Gitlab
Hands-on experience with end to end frontend testing frameworks
Experience with Scrum and agile development
Experience with writing technical software documentation
|

In return
Get a competitive salary based on your experience
You get 25 paid vacation days
You can combine working from home and in our office
You have the opportunity to keep learning, researching, and improving your skills
You benefit from the perks of a rapidly growing company that's expanding internationally
Expect freedom and autonomy as a team on how to approach problems and direction
Be part of a positive, encouraging, international work environment with an open culture
We have an attractive employee incentive plan available once you've made yourself indispensable
|

Ready to apply?

Upload your CV and cover letter below and we'll be in touch with you shortly.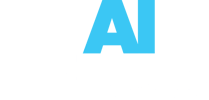 Moermanskkade 600 | 1013 BC AMSTERDAM | The Netherlands | +31 (0) 20 369 7260
© BRAINCREATORS 2022