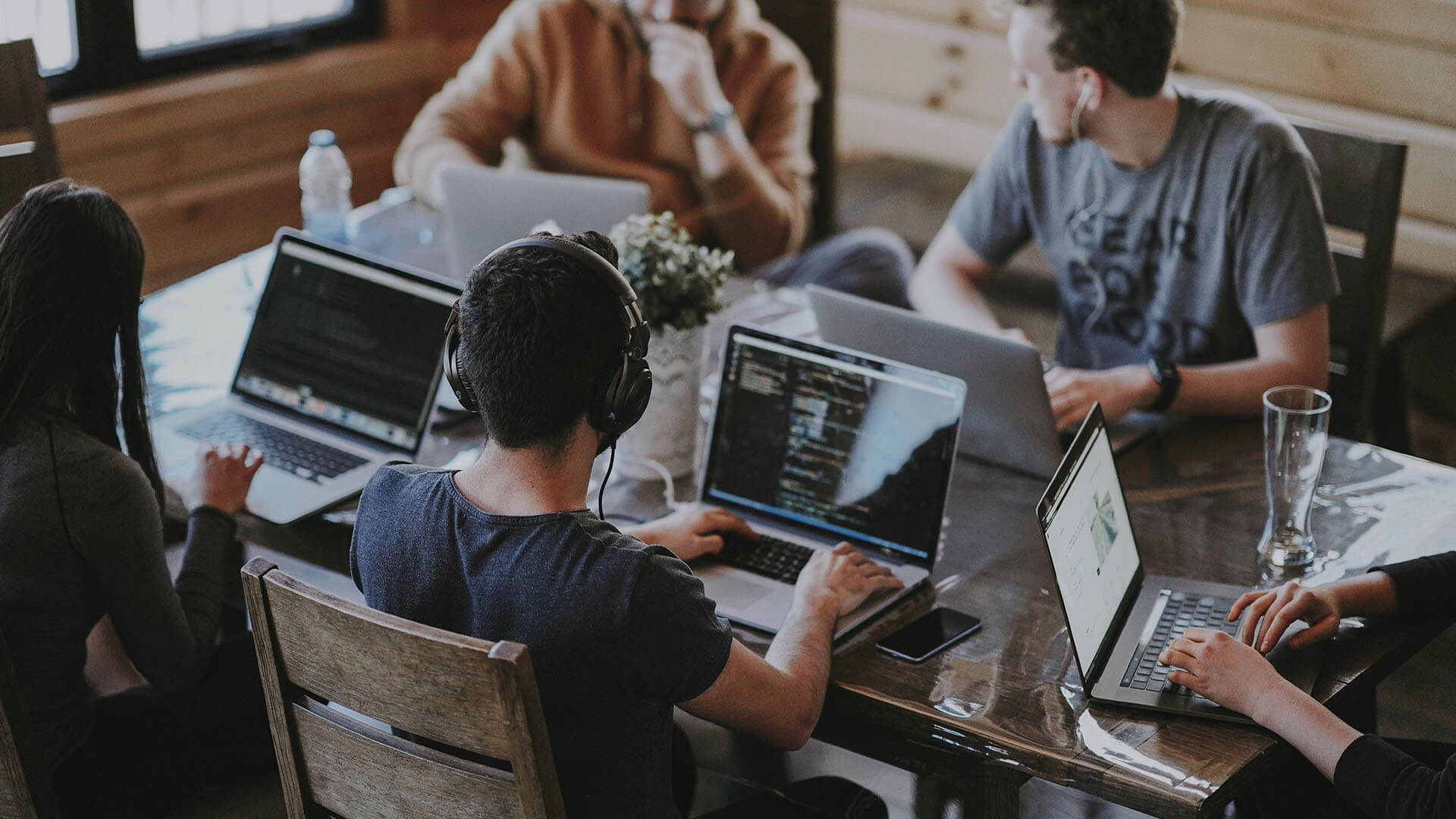 FRONTEND DEVELOPER
AMSTERDAM, THE NETHERLANDS
JOIN OUR TEAM
Our digital inspectors perform visual inspection tasks based on the latest and greatest in ML technology. Our pipelines process huge amounts of images and video to automate the tedious work of surface inspection and object tracking. However, we don't want to bother our customers with the technology stack. They use a range of SaaS products with intuitive user interfaces. We focus on inspection solutions for the infrastructure, smart cities, and manufacturing markets.

As a frontend developer, you'll be a core player in the development of digital inspectors. You'll work in a team of skilled experts with a sharp focus on growth on a worldwide scale. We value everyone's opinion and expect our new hires to bring something extra to the table, both on a personal level and as a professional. We will provide fresh challenges and opportunities to apply (and expand!) your problem-solving and programming skills, with plenty of room for your ideas. All this in the dynamic and high paced environment of a scaleup company in the heart of Amsterdam.
We challenge you
To design and build highly usable user interfaces, using React, Typescript, and Javascript.
To join one of our product teams and work closely with the product owner to identify customer needs and propose the most effective way to address them
To think from the perspective of our customers
To contribute to the team spirit by conducting code reviews and mentoring interns and junior members
We ask for
At least 3 years of experience in a similar position
Fluency in standard frontend technologies such as (Object-Oriented/Functional)Proficient in React framework,
TypeScript/JavaScript, (responsive) (S)CSS, HTML and Git
Highly composable, readable, testable, and efficient code
Experience with scrum and agile development
A high level of knowledge regarding the development of front-end web/template components and reactive programming.
A relevant completed higher education
An interest in the application of ML technologies
A sense of humor and a desire to interact with people
In return
Get a competitive salary based on your experience
You get 25 paid vacation days
You can combine working from home and in our office
You have the opportunity to keep learning, researching, and improving your skills
You benefit from the perks of a rapidly growing company that's expanding internationally
Expect freedom and autonomy as a team on how to approach problems and direction
Be part of a positive, encouraging, international work environment with an open culture
We have an attractive employee incentive plan available once you've made yourself indispensable
We like
Your pro-activeness and social skills
Your team spirit and how you value everyone's opinion
Your ability to have a long-term vision, and a keep-it-simple attitude at the same time
How you understand that machine learning is ultimately all about humans
Your ability to look at technical products from the perspective of an end-user
Ready to apply?
Upload your CV and cover letter below and we'll be in touch with you shortly.
ABOUT US
OUR MISSION AND VISION
We are here
to automate highly skilled repetitive inspection work and present the results as actionable insights in cutting edge user experiences to empower the industries that make the most positive impact on our common future and contribute in closing the skills gap.
We allow expert human inspectors to clone their knowledge in a digital counterpart and share the resulting digital inspector with others as a software service.
We help create a future
where human beings focus on drawing conclusions from consistent inspection results and turn their interpretation into concrete action to eliminate waste, reduce cost and accelerate innovation.
In the future the application of technologies like deep learning and AI will allow us to spend less time on repetitive tasks and shift our attention to making changes that impact the sustainability of our environment and natural resources.
GROW PERSONALLY AND PROFESSIONALLY
Join BRAINCREATORS and be part of creating products that shape the future of work.